On the occasion of style.com's 10th anniversary a selective group of just the biggest designer names (Proenza Schouler, Alexander Wang and Lanvin to name a few) has been asked to create a limited t-shirt edition.  And on top of that fashion's global A-list has modeled the tees in front of Tommy Ton's camera. Oh and to make this even better a proportion of the proceeds will be donated to 'Computer for Youth'! Now this is not only a perfectly smart and creative idea but also the result is very convincing. What do u think? I'm sold…
In the picture above: Vanessa Traina wearing a limited Givenchy X tee with a classic black blazer and Balenciaga's Giant City tote.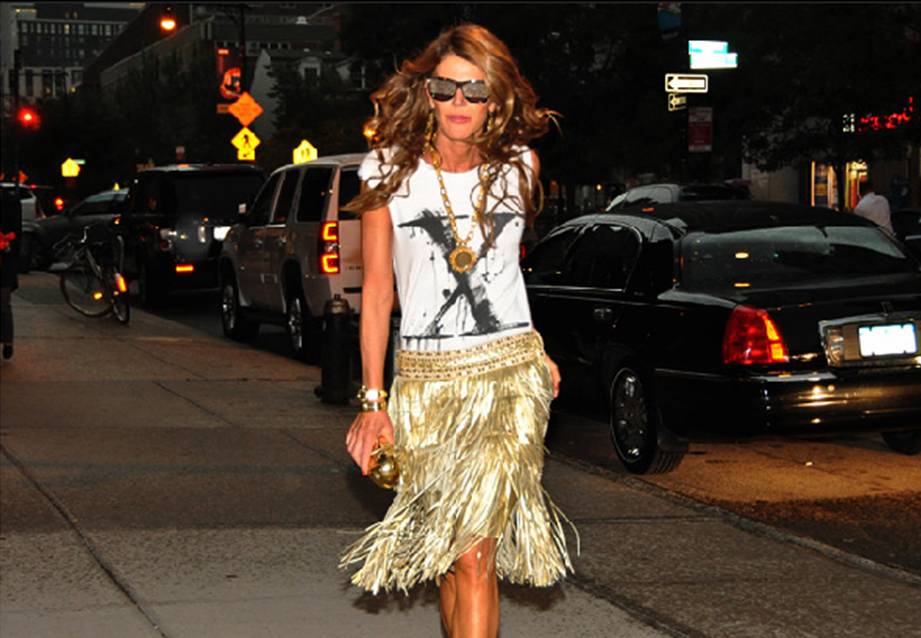 Vogue Nippon fashion editor Anna dello Russo in a Balmain designed tee.
Chloé Sevigny wears a Proenza Schouler tee – WHAT ELSE:-)?
We've picked out our favourites:
The tees are available online, at Colette in Paris or at a special pop-up store in New York as of today! Sign up here to be the first to shop:-)!