It's actually fun to mix summer wardrobe staples with NEW SEASON pieces. And it usually makes for an unexpected, cool outfit that feels fresh while giving you the confidence that only well worn-in things can give. I love how my sister paired her new budapester brogues, which she got here in Italy, with a white lace dress (recalling an Isabel Marant lace number that sold out way too fast!) and classic Wayfarers.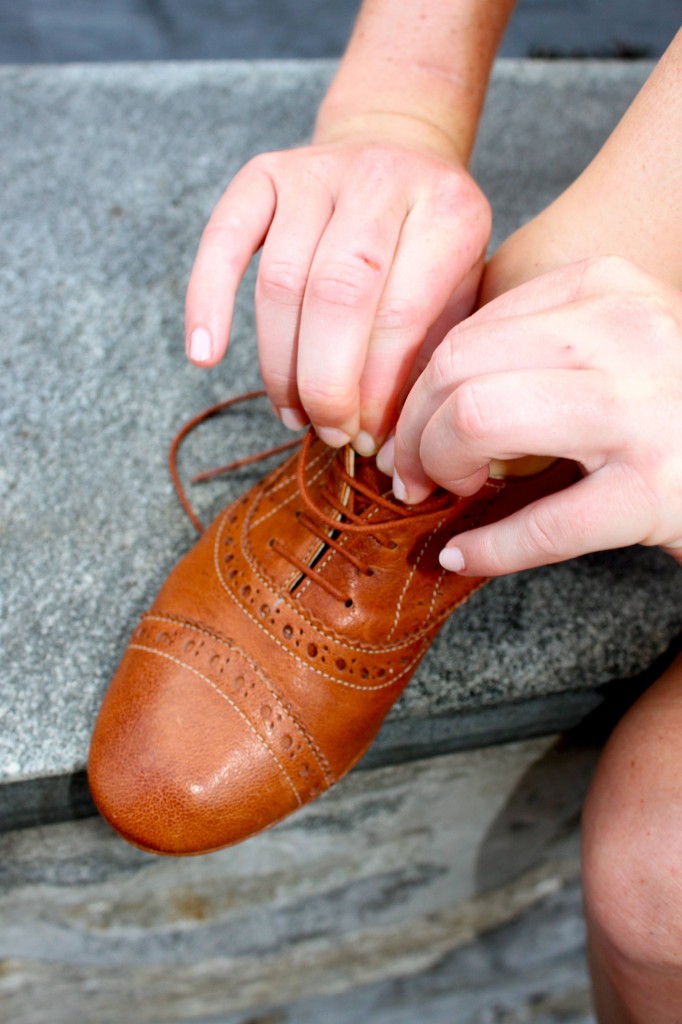 I think that classic brogues look especially cute on small feet:-). Sarah found these in the most random store here at the lake.
Here's a close-up of the dress. It's semi-sheer and really soft.
Sarah has the "Wayfarer" face – so unlike me! It's important to find a classic pair of sunglasses that suit you well and that can sort of complement any outfit.
A classic satchel bag like Chloé's Elsie makes this simple outfit all the more polished.
Dress: ZARA
Shoes: random from Italy
Bangle: Tiffany
Sunnies: Rayban Wayfarer in black
Bag: Chloé Elsie in burgundy