Almost off to Austria for a much-anticipated skiing weekend! When browsing the web for a little inspiration I came across these holiday 'snapshots' of the lovely Elin. I think her JLindeberg total look topped off with a vintage fur hat kicks ass!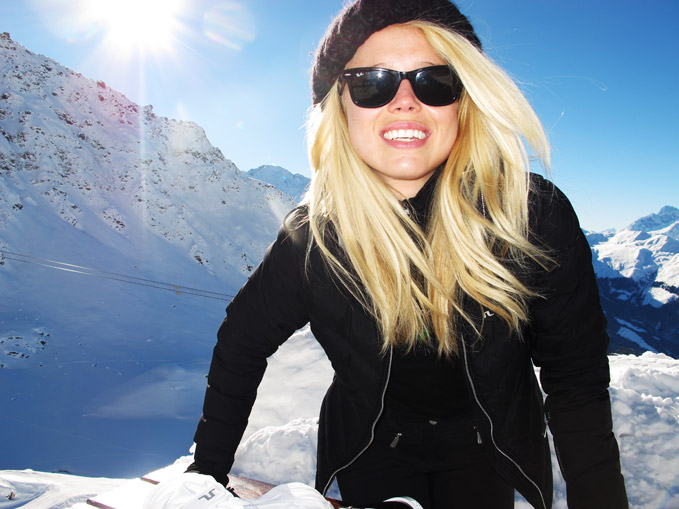 Really like the fact that she kept her outfit simple and sportive. People tend to go a little over the top on their winter escape. You know what I mean?
I have put together a collage of what I am (ideally) packing for my trip to the mountains. Be inspired!
Down jacket: Duvetica
Ski helmet: Bogner
Raybans: via mytheresa.com
Oversized fair isle knit cardi: Drykorn
Chanel Black Satin nailpolish
Ski pants: Adidas by Stella McCartney (now on sale!)
Leggings: Rick Owens Lillies
Tote to hit the town: Yves Saint Laurent 'Easy' in shearling leather
Moonboots: Technica Luxe
Have a lovely weekend, babes!
Xxx