All the fashionable Paris crowd gathered yesterday in front of Colette, to snap one of the highly coveted, strawberry-print YSL bags plus manifesto. It was a real fight and they were out in no time…
Among all the fashionistas lining up on Rue St. Honore, these two young ladies were definitely the coolest: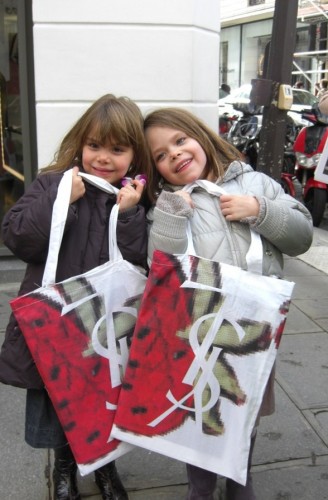 These two mini-fashionistas were totally into fashion brands and had already gotten the YSL manifesto last season (!)…too cute. So I could not resist taking a pic with them.
After the stressful hunt, I just had to take my bag out for a little walk in the sunny Tuileries garden…